Pedagogy Seminar
Basic Harmony: The Year in Review
In t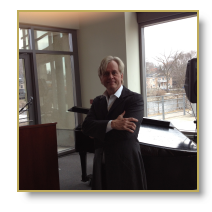 his half-day seminar I focus on the challenges of teaching Basic Harmony by taking a close look at the examinations of the past three sessions. I will discuss the common weaknesses found in students' approaches to melody writing, four- part writing, harmonic and structural analysis. While I will offer solutions to the examination questions and attendees are invited to share their solutions as well. The emphasis will be on pedagogy and how teachers can be most effective in preparing their students to write the Basic Harmony examination. Teachers will leave the seminar feeling refreshed, revitalized and READY to embrace the new academic year!
Materials required: The Official Examination Workbook for Basic Harmony 2012 Edition, Theory Syllabus 2009 Edition and manuscript paper.
Location: The Church 4760 Concession 7 Sunnidale, New Lowell, Ontario, L0M 1N0
Fee: $40 Payment Via PayPal at the Phoenix Conservatory website or by cheque (payable to Phoenix Conservatory).
Refreshments will be served before and during the session.