Mr. Joe Ringhofer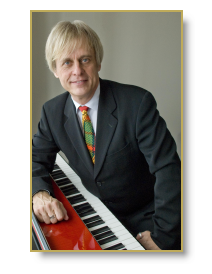 Mr. Joe J. Ringhofer holds an ARCT diploma from The Royal Conservatory of Music and a Bachelor of Music from the University of Toronto.
A former Canadian champion of the classical accordion, and faculty member of The Royal Conservatory of Music, Mr. Ringhofer has authored and co-authored numerous books on music history, rudiments and musicianship, including the exciting new history textbook series Explorations 1, 2 and 3 published by the Frederick Harris Music Company.
Since 1976, Mr. Ringhofer has served as examiner and Chief Examiner for the Royal Conservatory. In addition, he has presented workshops on music theory to teacher groups across Canada.
In 2008, he launched Music Without Borders: Music Theory Online with Joe Ringhofer, a bold new initiative in long-distance learning. In 2009 he championed the Teacher Mentorship Program, offering theory teachers to audit his online classes from a pedagogical viewpoint.