Dear Friends,
I send you and your families warmest regards from Cunard's  Queen Victoria ship which at the moment is on route from Rome to Barcelona. This is my first vacation in three years. After teaching 36 months straight, writing four theory textbooks, marking thousands of history examinations, and conducting a huge move from The Church to Wasaga Beach…
I am able to relax and enjoy the trip. I have no doubt that I will return home (on the 23rd) feeling both ENERGIZED and so excited to have the chance to work with all of you again. Some of you are taking private lessons from me; we will resume our lesson schedules after my return.
To my Kelowna students – I am glad we had the chance to "start early". I will try to return (marked) over the next couple of days any leftover assignments I have waiting for me from you in my Outlook files.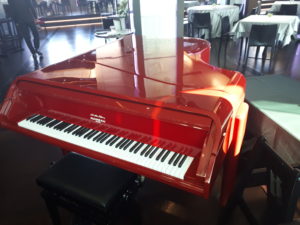 To all the you who are commencing classes with me this week, I shall send along (later today) a pre-recorded lecture (as I outlined on the PCM website) so that we can get the theory ball rolling. For the harmony students, if you submit your homework over the next few days I shall try my best to mark it and send it along while aboard the ship.
So, I will proceed now to send along some course materials to each of you…the shipboard is trying at best, so we'll see how I fare. Believe me, if this ship had a good internet signal I would LOVE to have web-conferenced with all of you LIVE from the Lido Deck! J
Warmest regards from off the French coast,
Joe